Receive a FREE quote for tree services that fits exactly your need without breaking the bank!
Any tree service has the basic in tree services covered. When you need an emergency tree service, tree removal, tree trimming and pruning, or stump grinding we are the company for you. Covering all of Panama City as well as the Bay County area in Florida we have been doing this work for years now. We know that the trees of this state are important to all of us, so we wanted to make sure that we were helping people take care of them.  That is why we have gone out of our way to make sure that all the services you could possibly ever need have been covered in our roster of services.  Not only do we want to help you take proper care of your trees we also ensure that the community is safe by doing our part with storm damage and fire mitigation. All of our contractors and technicians are certified and trained. We take the role of tree services very seriously because we know that a good company offering a high standard of tree services makes a difference in a community.  Florida is our home state and originally from the Bay County area it has always been important that the trees we serve in this community are treated with as much respect as the clients we are working for. This way you can rest assured that are trimming, pruning, and removal is only done when it is absolutely necessary or if you need it to go.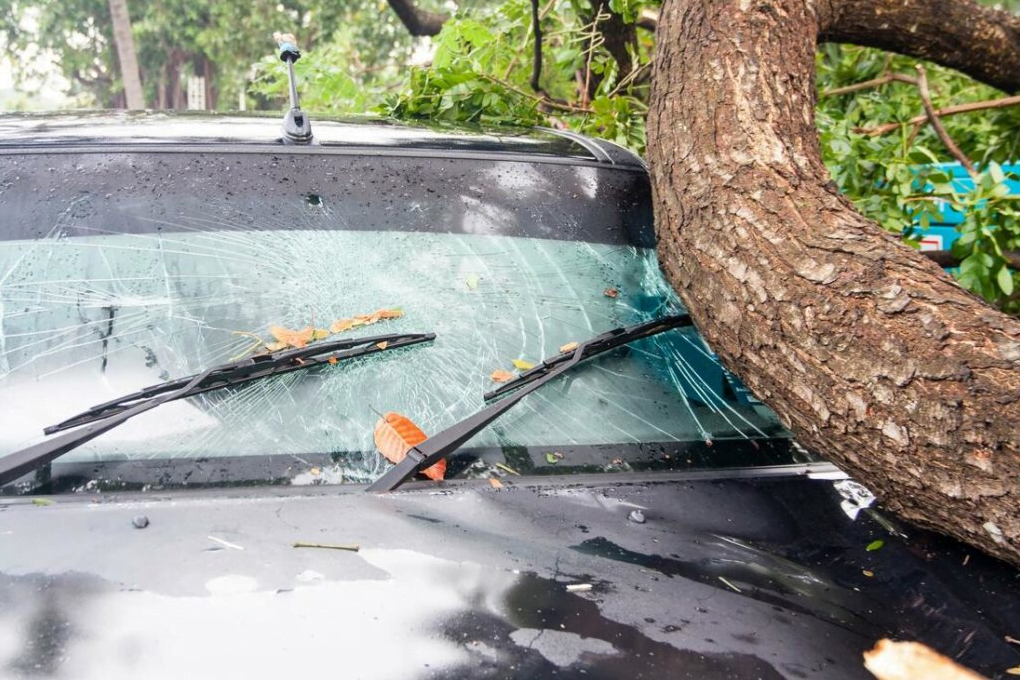 Emergency Tree Service Panama City FL
Emergency tree service is what it sounds like. We respond in record time to assist in the removal of a tree that is causing an emergency. Whether or not the tree is sick and falling over, or about to fall over we can make sure that it is taken care of so it is not a threat to anyone or anything. Our emergency tree service takes every call very seriously and acts promptly to get to the scene of the tree and work with the problem finding a solution.
Tree Removal Panama City FL
It is a true miracle to think of how so many plants and trees begin. Once all tiny little seeds planted and nurtured by sun and water they grow to become some large staples in our lives. Trees providing oxygen and shade in our yard can make for a great plant. As amazing as it all is, unfortunately sometimes it becomes necessary to remove a tree from your yard to insure your property and safety are assured. Tree removal Panama City FL is where we meet your needs if and when this occurs. We fully assess your trees condition and share with our customer any options allowing you to make that final decision. Tree removal Panama City is an experienced and professional tree service company.
​Tree Trimming and Pruning Panama City FL
One of the most effective ways to make sure your trees stay looking healthy and beautiful in your yard is to get them trimmed. When your trees need trimmed or pruned you want someone that knows what they are doing. Professional trimmers and pruners are very important because trimming can be dangerous. You also want someone that has the right eye for trimming various species as well as tree knowledge. Our contractors and technicians know everything about safely trimming all kinds of trees. When you want the right pruner going with Full Tree Service Panama City will be your best bet.
Stump Grinding Panama City FL
Stumps can be a great nuisance and a hazard. They can cause a lot of annoyance and get in the way of properly taking care of the lawn. That is why it is good to them removed, and especially hire professionals to remove them. Stump grinding may not sound like a difficult job but it isn't an easy one. With special tools stump grinding is an intensive job that can requires specific skills. We have been stump grinding for years now. There are many parts to a tree. There are its leaves, its branches, its trunk and its roots. When a tree has been removed, sometimes there is a bit of it left behind. This piece can be the stump. A stump is made up of a piece of trunk, the lowest piece to the ground and the roots in the ground. A stump can be in a yard and not be a cause to worry about but over time it rots and breaks down causing an eyesore and unnecessary nuisance in your yard. Full Tree service Panama City FL can eliminate these stumps with ease.
​Fire Mitigation Panama City FL
Forest fires can devastate a community. Thankfully there are ways to minimize the damage of potential forest fires and that starts with a preemptive defense plan. Fire mitigation are treatments to forested areas that help lessen the threat of fires. It includes making defensible spaces less likely to spread fire. We are trained and certified in fire mitigation. We can help assist you in designing the layout of your property to be less prone to fire.

For a fire to continue to burn it needs to be fed. What feeds a fire is fuel. Fuel may not be what you always think it is. Fuel is not gasoline or oil. Fuel for a fire is anything that burns and burns easily to help it continue to grow. When you have a lot of fuel in a fire prone area it is likely that you will get a raging forest fire when the season is dry and calls for them.
​Storm Damage Panama City FL
Whether it high winds, hail or heavy rains storms can cause a lot of havoc to our property. One of the worst things they can do is knock trees down and toss them around. When you have storm damage with debris from trees all over the place we can help you. If you have a tree down in your yard or a tree half down in a precarious position we can make sure that your tree is removed. We can do it safely and gently so there is no further damage in the removal. Trees are one of the more vulnerable things that can cause a lot of damage when lifted or broken in a storm. Panama City and surrounding area have seen its share of storms and we that live here know this as well as the fact that we are either having a storm or waiting on another. Let us be your first responder for resolving your damaged trees and restoring your property by notifying Full Tree Service Panama City FL immediately.